Luxurious villa with private heated pool, Jacuzzi, games room and barbecue. Located on the south coast, near the beach, 5 bedrooms, maximum capacity 10 people and 2 children in cot.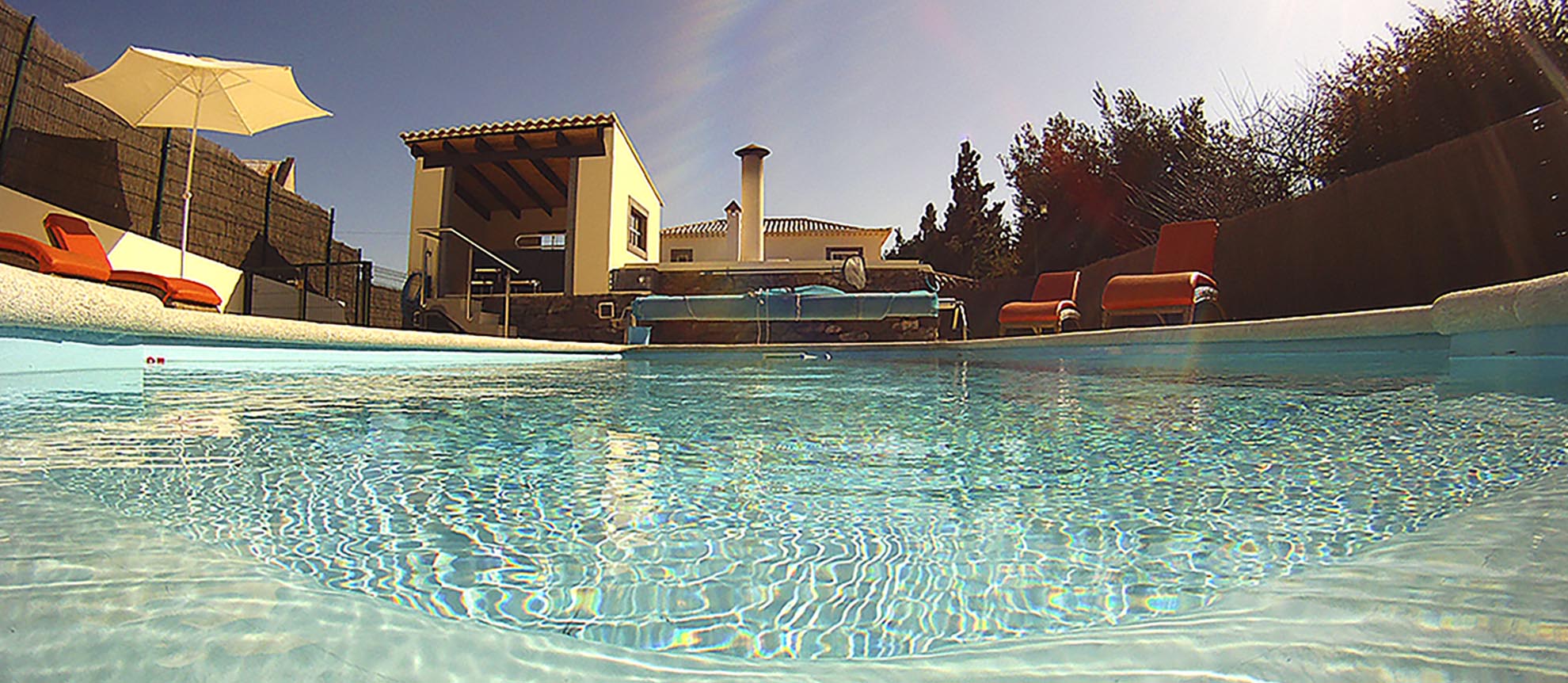 This charming house on the south coast is 200 meters from all amenities - supermarket, restaurant, pharmacy, ATM, cafés, health centre, children's playground and church. It has a capacity of up to 10 adults and 2 children in cots.
Enjoy an alfresco dinner on the barbecue with outdoor tables and easy access to the kitchen and games room ... or on cool nights sit on the benches around the barbecue and use it as a fireplace. The outdoor pool (8 x 4 m) can be heated to a temperature of 25 °C and there is large area with high quality rattan loungers and a heated shower. You can also enjoy the Jacuzzi which is always heated at 35 °C and the games room which has a billiards table and table football for those who want to have fun between sunbathing.
The extensive private gardens with unique orientation are designed for visual pleasure and enjoyment, which is characteristic of the old Madeiran estates. There are tables, chairs and sun loungers in the sun or in the shade of oak trees so that you can hear the many birds' chirping, admire the sculpture of a real-life bronze Bugatti or even relax and enjoy watching the stars at night.
The fireplace, heaters, wireless internet and a suite with television allow for a more comfortable stay surrounded by old but elegant and very well preserved furniture that this centennial family took well care of.
We also suggest that you sit in the warmth of the fireplace in the rocking chair in the living room.
The pool is fully fenced with 2 keyed access doors. We can provide baby chairs for meals, a baby stroller, a bathtub and cots - all at no extra cost!
No people know how to receive guests as well as the Portuguese people, and our house keeps the history and secrets of those who give it life and name revealing the classic and elegant Madeiran style and preserving, above all, the art of good hospitality.
Here you will always be pampered. Your holiday will be unforgettable!
Payment Methods: Directly to the company's bank account, Paypal and Bitcoin.
THE HOUSE
Kitchen: equipped with all necessary appliances: refrigerator and freezer, stove, oven, microwave, dishwasher, washing machine, tumble dryer, juicer, thermal jug, scones machine, toaster, coffee maker and mixer.
Dining room: table for 10 guests, and 2 baby chairs for meals.
Common Bathroom: equipped with bathtub.
Yellow Suite: with twin beds and access to porch.
Coral Suite: with double bed, private bathroom with bath and garden and mountain view.
Blue Bedroom: with double bed, cot and garden view.
Pink Bedroom: with twin beds, cot and garden view.
Suite on the first floor: with double bed, TV, DVD, double glazed windows, sea view and private bathroom with bathtub.
Living Room: with sofa for 3 people, 3 single sofas, rocking chair, smart TV (4K, 40 '') and fireplace.